If your company's tagline is 'joint innovation' and being 'as close as possible to the customer' is your goal, a user community forum seemed to be the very least I had to get in place as head of marketing. Our TrendMiner product is now exactly 1 year in beta going from v0.1 to v0.6 today. In order to make sure v1.0 by the end of the year / early 2016 is top notch, I think it is the perfect time now for the customers to start talking to each other and directly to our engineers / product management.
The best product is not the one you wanted to make, it's the one your customer wants to use.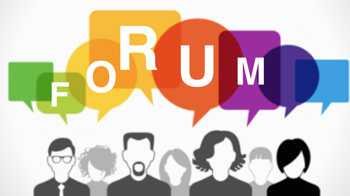 So I had to evaluate our options. Here's a run-down of the last couple of weeks of research. The reason I'm sharing it is because I haven't taken a decision yet and I know there are a couple of readers that probably have hands on experience with one or more of these options.
Summary: I will be test-driving Vanilla Forums and Forumbee in the next few weeks. I have no intention to replicate all my trials on 87 platforms and may probably have missed a couple. If there is one you definitely want me to consider, please get in the comments or send me a note at hans@dsquare.be.
---
FEEDBACK: