Forget about the Nutanix anti-competition (vce vblock) marketing efforts. That's because the sales-teams need these programs. Forget about Webscale IT Marketecture. That's only meant for SEO optimisation and being on a good foot with the analysts. It gives them new shiny things to write about and being the first will get you in the conversation every single time. This has absolutely nothing, and I repeat nothing, to do with customers. 
But today we get the most important news we have heard from Nutanix is a while: DELL agreed to distribute Nutanix in an OEM model. This is exactly what Nutanix needs (and what DELL needs).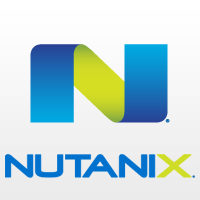 What's in it for DELL?
Dell and others have had their OEM deals on their server platforms with Micosoft Hyper-V, Exchange or SQL server. They have had OEM bundles with VMware ESX(i) or even with RedHat Enterprise Linux. So distributing an OEM software on their hardware platforms is not really new.
But DELL has had NO real answer to converged infrastructure. They have had multiple trials and errors with vblock/flexpod kind of programs called vStart but it didn't sell. Customers knew it was just a bunch of existing components. I may have said it a dozen times in the last year; DELL, HP and Cisco need an answer to hyperconverged infrastructure in the likes of Nutanix, SimpliVity and ScaleComputing. Dell appears to be the first to acknowledge that this is not just something you can do in house.
Don't forget that VMware is planning to launch their own HyperConverged appliance this summer!
What's in it for Nutanix?
HUGE deal! Finally Nutanix will be able to tap into the huge Dell Resellers Channel that is waiting to be able to sell this stuff and counter HP resellers with something they can't offer. Finally Nutanix has a path to sell to those customers that have a strict list of vendors to buy from (happens a lot in public!). Finally Nutanix has a path to those customers that just won't buy from anyone else (aka startups) than an A-brand. This all together is a gigantic market share that has nothing to do with technology but with how you buy and sell IT infrastructure.
What's in it for the customer?
There are two kinds of OEM deals. The first type is where one vendor just redistributes another vendor's appliances because there is a gap they can't close with their portfolio. We 've seen DELL reselling EMC Clariion or Datadomain. We have also seen what happens with these kind of OEM deals afterwards … I have horrible experiences of existing DELL customers that needed an upgrade to their CX environment after the OEM deal was over.
But the Software packaged OEM deals in the likes of Microsoft, VMware and now Nutanix are golden for you! If that OEM deal would go South, let's say because DELL buys something else in that area, you can still buy straight from Nutanix or any other OEM that will come in the future.
So congratulations NUTANIX with this great news.
I can only hope for you, the resellers and most importantly the customers that HP ProLiant and Cisco UCS is just around the corner.
Disclaimer: Nutanix is a sponsor of my blog and you probably will find their WebScale marketing link in the banner section 😉
Be Social and Share: