Ok, I'll admit. It's a controversial title but what it comes down to is why I feel that running a professional community is different from running marketing. While looking for a new job I have a lot of time thinking through what I really like doing and why I do it. Why am I a technical marketer but still have so much issues with how marketing works? And then I had an epiphany; for me it all comes down to the intent of the conversation.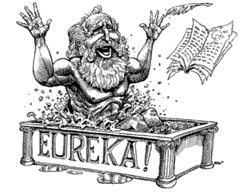 Company Structures
I started drilling down the types of conversation in and out of a technology company and found that the type of communication pretty much aligned with existing company structures. So here are my thoughts and I made a drawing to make stuff easier to understand.
First of all I moved the Operations <> Suppliers conversation out of the picture as that is not really public communication. I still consider this a little as internal communication.
Let's start with

Sales and Marketing

: these people are driven by the numbers. Quarterly and Annual numbers. Every part of external communication is intended to drive either current or future sales. And that's prefect!
When we look at everything that I put under the Technology Department we are looking at all communication that is intended to drive the quality of the current and future product.
And then I found that true

community people

are not driven by numbers and they are not really working on the products as such, they are actually listening to customers if they can drive the customer to a happy place. Not from a product perspective as they could be covering multiple products or product lines but from the company's perspective. Are you

happy

buying from our company? Which makes them actually being closer to PR than to marketing.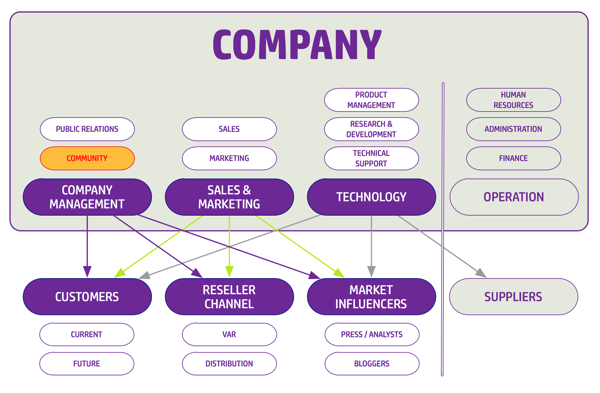 Chief Happiness Officer (CHO)
Now don't get me wrong here. I did not say that Community People cannot be marketers. I also did not say that you cannot organise community management within the marketing department. All I am saying is that true community people have a different angle when approaching the conversation. They most probably will share the exact same platforms for communication: Social Media & Trade Shows. 
What I do feel is that you need all these different forms of communication at all times and you need specialised people for that. You absolutely need people that are thrilled by a mass amount of net-new-leads because a whitepaper went viral. They are still the first feed of the sales funnel when you nurture it well. But building a happy community will in the end become one of your most durable competitive advantages. The people who focus specifically on this type of communication is what I call true community people.
If you didn't get the clue: I am still looking for a new CHO role 😉
Be Social and Share: