I am working on a lengthy post/presentation related to UNMAP on all levels of the stack (from Guest Volume to Physical disk). During my research I have noticed that there is no way for me to find out through the VMware HCL which arrays support T10 UNMAP. Therefor I need your help. If you find 5 minutes of your time I'd love to get a few details from your array.
Vendor + Model + Firmware
vSphere Version
VAAI Status (screenshot 2)
Thin Provisioning Status (screenshot 2)
Delete Status (screenshot 1)
Screenshot 1:
Look up datastore device name: # esxcli storage vmfs extent list
Show VAAI details: #esxcli storage core device vaai status get -d [device]

Screenshot 2:
Look up Thin Provisioning status: #esxcli storage core device list -d [device]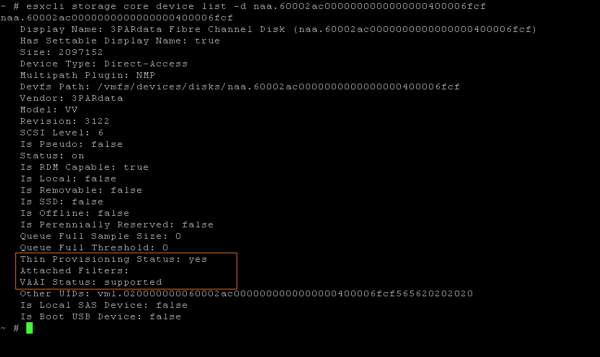 NOTE: I am NOT interested here in Deduplication / Compression / ZeroPageReclaim so please don't start pitching your product in the comments.
Be Social and Share: