Waaw … I hoped I would never have to write this post. Earlier this week I noticed someone tweeting they missed Nutanix as a sponsor at  VMware's annual Partner Exchange (PEX) in San Francisco, California. Going through the list of partners on the PEX website I found that there were a few of my loved ones missing. So I asked them how that comes as they have been VMware fans and best friends as long as I can remember. I just couldn't imagine that they would turn their backs on the partner that helped them become who they are today.
As I follow these kind of evolutions closely I started digging left and right at these companies. I just hoped it wasn't true. But it was. Nutanix and Veeam, two of my very favourite VMware Partners were both asked to withhold their activities at PEX. Apparently someone at CRN got hold of my poking and wrote the story here. I can only say that I was not the source of the article.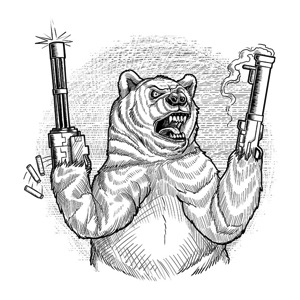 Thanks but no thanks!
When Maish Saidel-Keesing wrote "Is VMware starting a Turf War with it's partners" as a reaction on VMware extending their product features & portfolio I defended VMware's growth strategy as I believe you just can't want to own everything and there would always be best-of-breed partners in the ecosystem. I still stand by what I said there but apparently VMware doesn't agree with me and decided to use their right to bear arms. Let me tell you what is happening here in my words and my own opinion. This time they can seem somewhat emotional, that's probably because I am!
NUTANI

X
No question that Nutanix at this point is the most successful vendor in the converged infrastructure space. Not only do they come in this blog on a regular base, they also have a very big community support and even managed to have at least 5 VCDX's amongst their ranks. No need to tell you how important VMware is as a partner for these guys. That being said Nuntanix are not hiding the fact that the hypervisor as such is becoming commodity. This video for example shows how easy you can switch from a Hyper-V to ESXi installation (and probably other way around as well). Is this enough to piss off VMware? Is it maybe that customers/partners truly start to believe that you can run a small sized Google/Facebook datacenter without the need of an (EMC) SAN? Or does VMware truly think VSAN is the only best-of-breed going forward with HyperConvergence?
So why Nutanix? Simple: because they are the BEST-OF-BREED in the HyperConverged infrastructure and there is simply no way to compete from VMware's point. One could use the argument that Nutanix is an appliance based model and VMware VSAN is a software only model. This is not entirely true: VMware VSAN will have a (very) limited Hardware Compatibility List anyhow. Nutanix has the same, only today their Hardware Compatibility List is limited to the models they sell and configure themselves. NOTHING stops Nutanix to sell the software tomorrow and opening the same type HCL based on HP, DELL, Cisco UCS, … At that moment we will have two exactly the same product types of which Nutanix will be by far the better solution.
VMware doesn't have to fear SimpliVity as they have a hardware offload model with a custom designed PCIe+FPGA card and do not have enough market share to be dangerous (today). Pivot3 is just too young to be a true competitor and Scale Computing have put themselves out of the market by leaving the VMware community entirely.
VEEAM
VMware is pushing their second try at a data protection product (prev. VCB) but it is hardly production ready. The former products were merely "good enough" for lab environments but this one has a different goal: starting a conversation about EMC Datadomain. If you have the time, listen to the VMware community podcast of last november with Jeff Hunter (Technical Marketing VDPa) and question what the end goal of that product is. But is that really necessary to push away one of your biggest partners? Have you forgotten Veeam has been the first company to claim everyone can go 100% virtualized for more than 5 years now?
So why Veeam? Simple: because they are the BEST-OF-BREED in the Virtualization Data Protection and there is simply no way to compete from VMware's point. Veeam not just has a head-start, they have been ahead of the pack in all aspects of the technology and have gained a tremendous market share (+85.000 customers).
VMware doesn't fear Symantec as they are still recovering from the last two years of F-ups, everyone in the field is still afraid of touching a Commvault installation and Unitrends/PHDvirtual don't have the market share to make it hard for VMware. Other incumbents are hardly worth mentioning in the virtualization data protection and definitely no threat to VMware's business.
Summary
You probably noticed I used twice "there is simply no way to compete from VMware's point". And this is exactly the reason why Veeam and Nutanix are not at PEX. VMware has made their investments in VSAN and VDPa and want to see those investments bring in the money. PEX is the place where partner strategies for the coming year are carved in stone. VMware fears that by having these partners onsite there would be less stones to carve for them. Now that Veeam and Nutanix have to limit their activities outside of Moscone they can only have these conversations with existing partners they are able to invite.
To everyone else still on the showfloor next week: you are merely there because VMware tolerates you and thinks you are no threat to their business.
sidenote: this has been done by Microsoft in the past as well
Personal point
I am a VMware vExpert and in general a vFanboy. I listen to the podcasts, go to as many VMUGs as possible, am horribly upset if I can't make it to VMworld or Partner Exchange in person. But this? I will praise wherever possible but heckle where necessary. I'm sure you didn't piss off me alone. I'm just someone that calls it out. Did they really think this could happen unseen? I sincerely hope VMware get's its act together by the time VMworld is around the corner!
Until now I have restrained myself of being the ex-Veeam-evangelist as much as possible in public. And I think I did a fair job at that. This story might have pushed me to do an "honest" implementation series on VDP(a). At least as honest as Mike Laverick's series on Hyper-V.
May I encourage the community to rise up and share the feeling of disgust? You can do that by commenting below, writing your own blogpost, or if you are at PEX and want to do something funny, take a selfie with a Veeam/Nutanix shirt and your saddest face.
Be Social and Share: