Everyone knows I am a huge community fanboy and I will highlight when a vendor acknowledges the community with free tools. A great historical example was Veeam FastSCP. Veeam had done a lot of work optimizing the traffic in and out of ESX(i) hosts for backup purposes that they released a free tool for the VM admin to get the same benefits for their manual transfers like ISO's or VM templates. Today one of the leaders in free tools from the vendor side is definitely Solarwinds. Not only do they have a very thriving tech community (THWACK) that is second to none from the vendor side but they also have a dozen first class free tools for the Enterprise Admin. Definitely worth checking out.
So I was very pleased that in two weeks time I noticed 2 different free tools courtesy of VMware! Someone at VMware must have had that bright idea that free tools actually help their paying customers (see My2Cents). So it definitely is worth some extra attention! While researching for this post I found that twice Vladan Seget was one of the first to blog the new tools! Well done.
VMware vCloud Connector – FREE
This literally does what it implies to do: making sure you can connect different clouds. Of course this is targeted towards their new vCHS (VMware's public Hybrid Cloud) but it does benefit everyone that has more than one VMware environment. Historically the tool had two versions of which the premium features were to be paid for. Today the entire product is free.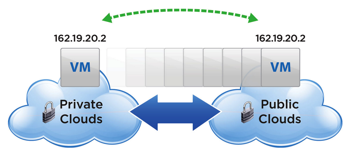 Horizon View Configuration Tool – FREE
This one is completely different. It's not a VMware product that has been made available for free, it's a FLING. Now what is a Fling? I'll use the definition on their landing page:  Apps and Tools built by our engineers that are intended to be played with and explored. Remember that Veeam FastSCP example?
So what does vCT do? It's a straight forward tool to automate a View 5.3 deployment. You only need your Windows Server ISO and everything else will be automagically deployed for you. Super great tool for POCs or Lab environments I'd say.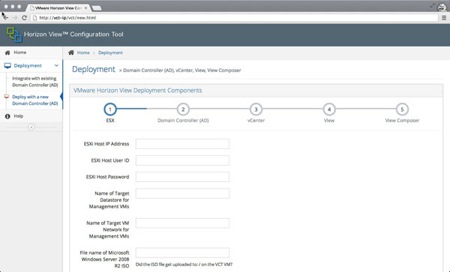 My2Cents
Something we all know is making existing products FREE for UNLIMITED USE with LIMITED FEATURES. Most vendors these days do have some kind of free version of their product. It is meant to get you to use the product and afterwards buying the product but if you don't buy the product you'll still get its benefits within a limited feature set. This is not the same as a full-featured demo/trial license of course. There is however a big difference between a product and a tool and that's what happened here: vCloud Connector is not a product, it's a tool to use the products. In this case you have two options: you integrate the tool in your product as a feature (ex FastSCP is now part of Veeam Free edition) or you make the tool available for free (see Solarwinds and VMware Flings). Nice catch VMware.
IF WHAT YOU SHARE IS NOT A PRODUCT, IT SHOULD BE FREE!
If you are a marketing leader that quote I just gave you should hang in your office! The happier you can make your customers and prospects the more likely they will be happy to give you their money for your products (again). And the lower the bar to actually use your product, the lesser energy you'll need to convince them to be in your sales funnel. In this light a must read is The Curve – from Freeloaders to Superfans (thx Chris Evans for the tip on this one).
Small sidenote for the people that get the pun intended: firmware is not a product so should be free at all times to anyone that even comes close to using your products you do sell / have sold!
Are there other free (recent) VMware tools I should include?
Do you know other vendors that do a really good job at providing free

tools

? 
LINKS
Book: The Curve – From Freeloaders to Superfans – LINK
Solarwinds Free Tools – LINK
VMware FLING landing page – LINK
Be Social and Share: