After almost two years of teasing the audience we finally can start getting a grip on VMware VVols. Why so long you ask? If you ask VMware they'll probably point you at how slow the vendors are and if you ask the vendors they'll probably tell you VMware is not the fastest in providing finished API's 🙂
Nevertheless it's a very interesting next step in handling virtual storage. Finally we will no longer have the need for buckets of storage (datastores) where we will dump a pack of VMDKs in. No, finally we are going to treat every ESX file as a storage object in itself. That's true VM-centric storage management. I can't help it to give kudo's here to Tintri whom have lead the way all that time in production! Others have followed their example, VVols will bring make it a standard.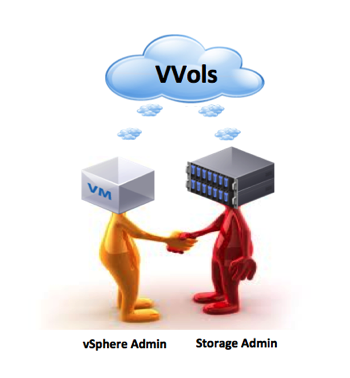 This blogpost will be my landing page for all info on VVols. I will specifically focus on all the arrays that will have a different type of readiness/supported/… status. A second thing I want to make sure is that VVols is not just a checkbox! We've seen this with VAAI where there are several primitives of which you only needed to comply with one to be able to check the box. I will make those distinctions if necessary.
TO ALL: if you work for a vendor that is planning to support VVOLS, please get in touch if I haven't yet. If you are a reader and you find an interesting link I have missed > send it over.
Checkbox Solutions
Vendor Details
VMworld VVol specific Sessions
External Blog Links
VMware
Duncan Epping
Cormac Hogan
The Register