I love London. Well, I like spending time in the UK in general anyhow but London is still a special place. Maybe it's because it's the only place in the world where I actually use public transportation (the Underground) without the feeling I need to kill people. If it wasn't so ridiculously expensive I'd spend a lot more time there or even move.
TECH.UNPLUGGED – April 22nd
So no need to say I like going back whenever I have a reason. This time I have two! First of all I will be speaking at TECH.UNPLUGGED on april 22nd. Tech.Unplugged is a new concept, founded by Enrico Signoretti (Juku.it). The idea is to bring a day's worth of top bloggers to one event. Partially sponsored but only to the bare minimum. The big value lies in the independent names we pull together:
Enrico Singoretti
Nigel Poulton
Chris Evans
Martin Glassborrow
Stephen Foskett
yours truly
Here's the abstract of my session:
| | | |
| --- | --- | --- |
| | | Hans De Leenheer (@HansDeleenheer) talks about hyper-convergence. Drawing the line between hype and reality. When,where, why it makes sense. Is it manageable when it comes to large IT depts with silo'd teams? Does it really shrink infrastructure TCO? If so, how and why? |
I will also be moderating a roundtable discussion at the end of the day.
Did I mention the event is FREE to attend? Go to our landing page for all the details on the agenda and to sign up. Be aware that the seats are limited and we already have 30% booked. If this first event is a succes, we'll try to duplicate that succes to other cities/countries in Europe as well.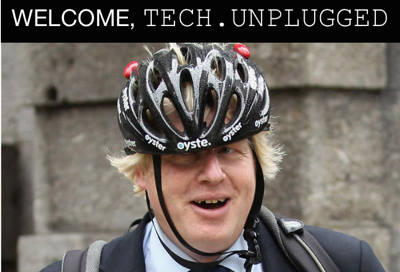 London VMUG – April 23rd
Apparently, and this was not the intent when scheduling the event, the day after (April 23rd) there is the London VMUG! The London VMUG has by far the most exprienced team I have seen (no offense to all others) and manages to bring top notch content with a perfect organisation every single time. So YES, I'll be there as well! Sign up here if you heven't done so yet.

Beers, Curry & Whatever!
I'll be flying in the evening of the 21st so there are probably going to be arrival beers to have that night. We are planning a vWhatever with the VMUG crew at the night of April 22nd between the two events. That's probably going to be beers & curry but more about that closer to the event. And as I am flying out the 24th in the morning there will definitely be beers after the VMUG as well, whether they be vBeers or other. Feel free to stick around!
Be Social and Share: