Sometimes you get this one single thought that triggers a whole blogpost. This week someone asked me what's to become of the EMC Federation when Joe Tucci is going on his retirement in 2015.
To give this some background; when the EMC Federation got it's third leg, being Pivotal, next to VMware and EMC itself, there were some chairs being shifted. Once Pat Gelsinger made the move as COO of EMC to become CEO at VMware (2012), Paul Maritz moved into EMC to later become CEO of the third leg Pivotal (2013). In that light Joe Tucci said he wouldn't leave the throne before 2015. Today we are 1 quarter away from 2015 so it's worth thinking what could happen to the Federation.
[edit: re comment Greg Schulz] I forgot to mention that David Goulden is the 3rd CEO managing EMC Information Infrastructure (the EMC you know) and Joe Tucci is the CEO of the Federation itself.
What's to become of the federation
I think the what's to become of the federation lies in the other question what's to become of VMware? I think VMware is heading a very challenging time. VMware is slowly but certain losing it's market domination. If you simplify the last 30 years in technology you could say that
20 years ago everyone ran the same mainframes
10 years ago everyone ran Windows physical server
the last 10 years everyone ran VMware hypervisors
I'm sure you'll disagree and tell me you ran other stuff but I am speaking about a specific technology being the primary for the market ecosystem.
What's the alternative?
That today is the biggest problem! There is none. Everyone feels that the VMware ecosystem has had it's peak. In it's urge to keep growing bigger and bigger it has both matured in it's product portfolio but it also alienated a lot of it's partners that have found or are looking for alternatives. This in the end will make VMware just one of the choices rather than the primary choice.
The difference between now and 10 years ago is that out of the blue VMware came with something we didn't know we needed. Today we are all searching for what's next but we don't know what that is. And even if we would agree on some technologies that could be next (OpenStack, containers, …) there is no true leader stepping up to the plate.
If you look at everything moving today, most directions could point towards RedHat. I honestly think RedHat could be the next market ecosystem leader. There is only one problem; I don't think RedHat has the organisation today to make that happen.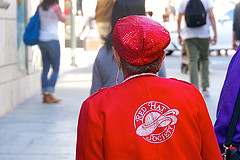 Sidenote: CRN, better known as the tabloid of Enterprise IT, today reported a possible takeover of VMware by HP. Even if VMware would be on sale, HP would be the last place to land the company. HP has had a rough time reinventing/reorganising itself in the last two years that it could not handle this acquisition. And I can promise you a flood of VMware smarts running away when that would happen.
Update: EMC confirms not being interested in selling VMware. Some more reliable sources like Reuters confirm this news.
In summary
I don't think Tucci's retirement is that important if not for losing focus.
VMware is not going away anytime soon but it's ecosystem is at challenge
RedHat has a great opportunity but probably lacks the skills of execution.
Be Social and Share: