It's a pitty most of my readers will miss half of the fuzz as according to Google Analytics, only 15% of you is from Belgium. Nevertheless I am so furious about what's happening in my backyard that I just have to vent this somewhere. Please do read at least the RED part where you can help us out!
Politics
If you know one or two things about Belgium it's probably that Brussels is our capital but also the capital of Europe. It's that we have the greatest food in the world like Belgian fries (the original!), chocolate and waffles and of course the best beers.
But when you start talking about politics you get a whole different story. You'll hear that we have two very distinct parts that are divided by language (Dutch >< French), we have no less than 9 different levels of government and a sprawl of political parties. You might also know that Belgium is number 1 in tax on labour throughout Europe (see graph at bottom). And don't even get me started on the fact that people in public services cannot wear religious symbols like a scarf, turban or kippah. Oh, and did I tell you that when you are in the Dutch part of Belgium they are not allowed to help you in French even if they can? They use symbols for that …
Innovation
What you probably don't know is that we are last in class when it comes to innovation. I consider myself very lucky if I can have an actual conversation on my cell phone without having to go outside. We have started rolling out 4G this year to a few major cities but not for iPhone. In Brussels city we have regulatory restrictions that make 4G hardly impossible to implement. 
UBER is not welcome!
And then UBER started offering basic services in Brussels. Like in every big city in the world they face a local taxi lobby that is afraid of their income. As usual they get backed by local governments as these profit from the taxes they raise on taxi licenses. 
To avoid regulatory problems as they arise in every city UBER has created a service called UberPop where you just use the app for ride-sharing and where you only pay for the used gas. Of course that's just a safe way to get introduced in a new city and see how the local authorities respond.
First thing that happened is that the Brussels Minister of Mobility Brigitte Grouwels CONFISCATED THREE UBER CARS! I know, outrageous, no? When that didn't really help, some taxi companies went to court and won.
!!! UBER IS NOW BANNED BY COURT WITH A FINE OF € 10.000 PER INCIDENT !!!
Later today we found a blogpost (Dutch) where the Minister of (anti)Mobility explained why. Feel free to throw it through Google translate as I won't even bother to give it more energy than necessary. One of the biggest mistakes the minister is making is using protection of the passenger as a main reason. She probably has missed the fact that the NAME, CAR TYPE & LICENSE PLATE are digitally shared with you and that when you step out of the car you get a receipt with the way the driver has followed. I can assure you that UBER drivers always choose the best route.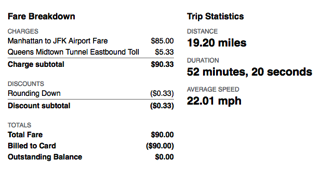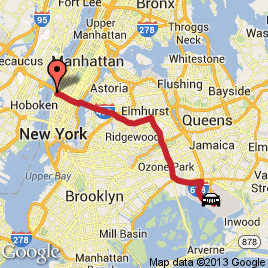 I have used UBER in at least 5 different cities around the world for hundreds of € in total now and each and every time I have asked the drivers how they feel about UBER. I still have to meet the first one that really complains. I can talk for over an hour about the more than positive experiences I have had with these people. I can't say the same about regular taxi drivers anywhere in the world! I don't think our minister even knows closely what she is doing.
UBER is welcome – Thank you Neelie! 
There is a light in the tunnel! Euro commissioner Neelie Kroes is one hell of a top politician. In her blogpost of earlier today she wrote here disgust over this crazy court decision. It's definitely worth while following miss Kroes on twitter as she is a true patriot for innovation on a daily base. If she were a man, I'd say she has balls. If she was younger, I would be in love 😀
Help us out!
You can do one thing for me: tweet @bgrouwels (and put me @hansdeleenheer in cc) how good your experiences are with UBER throughout the world!
Income Tax
source Organisation for Economic Co-Operation and Development
Be Social and Share: